Custom Fitting
We are proud to offer a complete custom fitting process with any hardware purchased.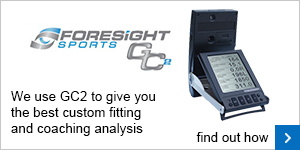 For any woods, irons and wedges we can also use GC2 ball flight monitoring to ensure we get the best fitted club for your game. We can review ball carry, dispersion, spin rates and gapping with our GC2 and this will help you get the very best purchase.
Click here to book a fitting with one of our team.
New for 2016...
We have a new range of hardware this year in the pro shop. Read more.......