The Breakthrough Challenge
The breakthrough challenge will help golfers Breakthrough their next scoring barrier. Whether that is breaking 90, 80 or 70, we will set a Personal Performance Plan for each client and work through a 5 week advance course of tuition, incorporating the GC2 launch monitor, to help breakthrough your scoring barrier.
To book, please contact the Academy Director, Dainel Parkes or click here to send an email.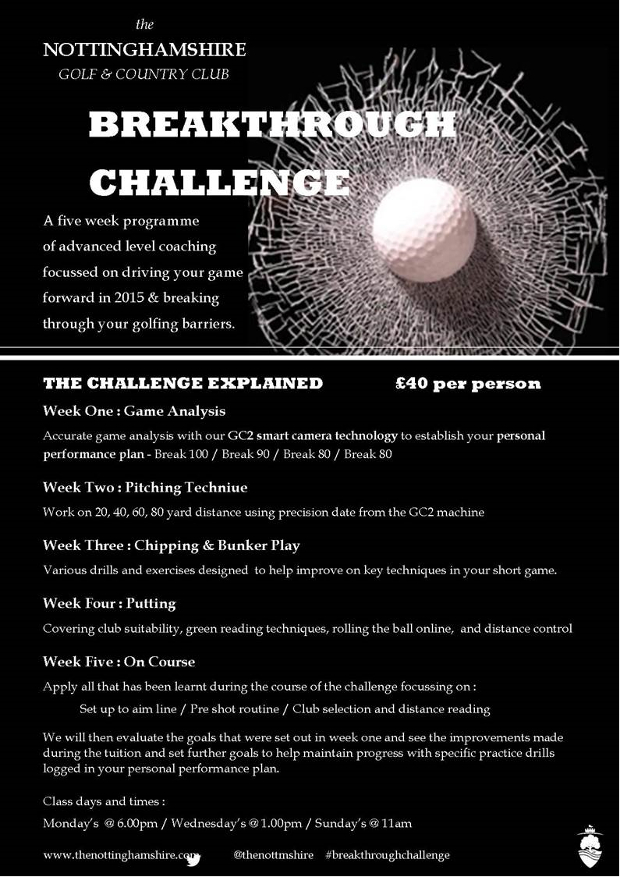 New for 2016...
We have a new range of hardware this year in the pro shop. Read more.......